Testimonials
Hear from our clients.
Very helpful in a stressful situation. They were on time and handled everything. This guy was the best. Thank you so very much.
Extremely courteous and professional! Responded very quickly and made me feel at ease in an unpleasant situation.
Congenial S.
08:05 20 Sep 21
They are amazing people I only had to be on a hand commander for about 30 days they are great
Brian abs his team were fantastic to work with! Very responsive, super knowledgeable and very professional
They are the BEST in statesboro they were Very helpful and understanding with everything and they will work great with I had NOT one

...

problem with them. I MOST DEFINITELY recommend everyone to go to them. 🙌

read more
Friendly people, was willing to help.
Very professional and flexible. Denise and Brian are very responsive and quick with their response times! Highly recommend.
I want to Thank 24/7 Bail Bonds in Statesboro Ga Brian for been so understanding, and Patience for helping to work with me as I tried to

...

help a friend. I've never had to use the service of a Bail Bonds company. Brian took the time to explain everything to me and make sure I fully understood. I must say everything that he explain to me went just as he said it would. Denise was just as nice and on time to do her job which is something you just don't see much of these days. I pray I never need the services again of a Bail Bonds company, but if I do there will be no hesitation for me to call Brian or Denise at 24/7 Bail Bonds in Statesboro.Thanks for being a truly dedicated company in helping people in their time of need.

read more
So fast and nice! She took me to get my car out of impound and drove 30 miles to get me to the highway since i was 4 hours from home and

...

had no idea where i was! Hopefully Ill never have to use her again but definitely would! Highly recommend!

read more
Was fast, professional and kind.
Called them and they answered back immediately with a very friendly attitude. They helped get my son out of jail. He was released within 30

...

minutes of me paying 10% of his total bond amount and Bond Agent Denise even went over to the jail to pick my son up and take him to his car. They are very professional and accommodating, and I would recommend this business to anyone in need of their services.

read more
Our family is greatly appreciative of 24/7 bail bonds always have been there to help when needed and the quickest bondsman I've ever seen

...

you guys truly are the best

read more
Benjamin D.
15:54 08 Mar 21
The bonding process was super fast and Brian was very nice and professional. Highly recommend!
Timothy P.
17:43 21 Feb 21
An absolute professional. He walked me through the process as this was my first time needing this type of service. He explained my options

...

we agreed on a plan, and within an hour the entire transaction was complete. Thanks a lot Brian.

read more
Scarlett P.
18:20 20 Feb 21
Wonderful and quick service! We had to turn my boyfriend in and Brian was super helpful and quick to respond, and he had sent Denise over

...

to the jail to settle the bond and she was wonderful! She answered all our questions and was very attentive, our truck battery even died while I was waiting and she helped jump start the car! AMAZING SERVICE!!

read more
Bertha Diane N.
23:55 13 Feb 21
Great people......very friendly....
Incredible service, even gave me a ride. Thank you for all your help.
Brian was professional, friendly and quick to respond! He was super helpful and made an otherwise confusing bond process seamless. I would

...

highly recommend this company.

read more
Amazing team. They made a difficult process easy and stress free. If you need a bail bonds man look no further! Quick and responsive any

...

time of day. Can't thank them enough!!

read more
Brandi Harvey M.
17:19 11 Jan 21
Brian and his team offer 100% satisfaction guaranteed, and it's easy to see why. They work hard with their clients to make sure everything

...

is clear. They are patient and kind. I highly recommend 24/7 Bail Bonds.

read more
See why our clients say 24/7 Bail Bonds is
The best bail bonds service in Southeast Georgia
You don't have to take our word for it. Our clients have left dozens of wonderful reviews to let others know they can rely on 24/7 Bail Bonds. We take pride in being the area's most reliable bail bond service. Here are just a few of the reviews we've received. For more reviews, check us out on Google!
Why 24/7 Bail Bonds is different.
We want to make sure that our clients fully understand the bail bonds process. We will take the time to explain the process. It is so important for someone to feel confident before making these sorts of choices.
That is why we offer our FAQ page to get you started. From there, we are happy to answer any other questions you may have.
We also have years of experience with the local court systems and law enforcement officers. Our bail bond agents use that experience for your benefit. We will work for you to post bail as quickly as possible.
Our bail bonds agents at 24/7 Bail Bonds are experts in the field, and we put that expertise to work for those we serve. Our reputation for honesty and integrity speaks for itself, and that sets us apart from other professional bail bond companies.
Bail Bonds Near You!
With licensed bond agents in 10 counties, we have a bail bond agent near you. We are ready to get you out of jail fast with agents in Bulloch, Bryan, Candler, Effingham, Evans, Jenkings, Montgomery, Tattnall, Toombs, and Wheeler Counties. This means that when you need us, we are close by and ready to help.
100% Satisfaction Guaranteed!
We want our clients to leave us completely satisfied with their experience. Our licensed bail bondsmen understand that no one wants to be faced with this type of situation. That is why we place a strong emphasis on being courteous and fast.
Whatever the amount of bail, we work hard for a fast release from jail.
We are here for you 24 hours a day, 7 days a week, 365 days a year. When you need reliable bail bondsman near your loved one, call us!
"We couldn't be happier with their service. Kept in contact with us and provided updates as needed."
Jennifer Bean

"Great experience! Highly recommend 24/7 Bail Bonds!"

Kirsten Elder
"Best Bondsman in Statesboro!!!!"

Caroline Flournoy
"This is the company to call when you find yourself in a jam !!!"

Stan Garner
"Best ever."
Savannah Thompson

Definitely one of the BEST Bondsman around the Bulloch county and surrounding areas…Brian and his team are there when you need them, night or day, rain or shine…I definitely recommend 24/7 Bail Bonds in your time of need…
David Blitch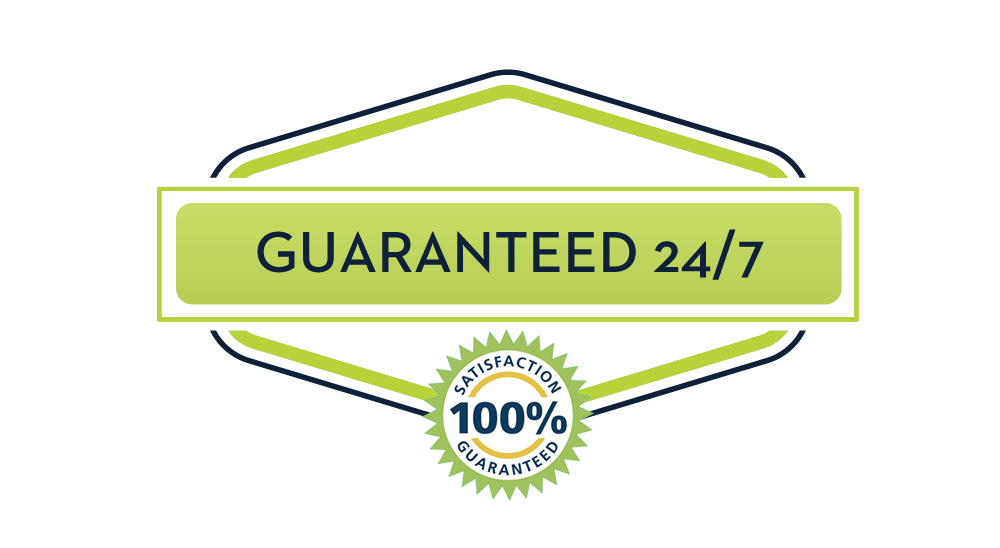 Types of payment accepted
we accept all major credit cards.

Student
and
Military
Discounts
Available